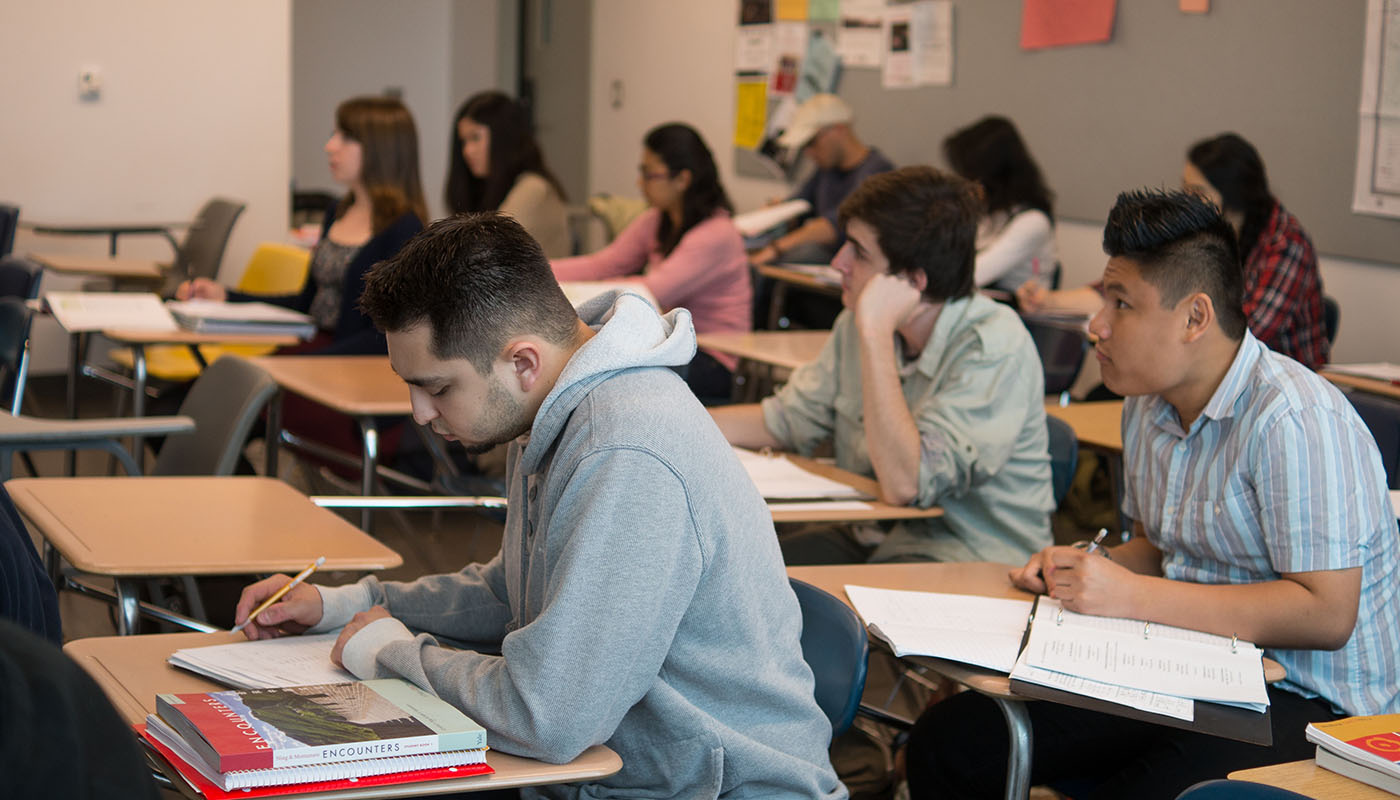 Satisfactory Academic Progress (SAP)
Federal and state regulations require students receiving federal financial aid and Cal Grants to maintain Satisfactory Academic Progress (SAP). There is a separate SAP policy for the California College Promise Grant (CCPG).
We encourage all students to read and be familiar with the complete Financial Aid Satisfactory Academic Progress (SAP) Policy. These standards are stricter than those required to enroll at SBCC. In general, you must:
Complete your program within 150% of the maximum time frame

AS, AA or transfer programs within 90 units
Certificate programs within 30 units

Maintain a cumulative 2.0 GPA
Successfully complete 67% of all attempted units
After grades are posted at the end of each semester, students are notified of their financial aid SAP status via an email to their Pipeline account. Students not meeting these standards are not eligible for federal financial aid, Cal Grants, and alternative loans.
A student may request to have their eligibility reinstated if there were circumstances beyond the student's control that prevented them from making academic progress. A student needing to appeal should follow the process below.
Spring 2021 Deadline: Friday, February 19th
Summer 2021 Deadline: Friday, June 18th
Financial Aid Appeal Process - Step by Step

Meet with an Academic Counselor to create a current and updated Student Educational Plan (SEP). Make sure that your SEP matches your current enrollment. If your current enrollment matches the current term then you may attach it to your SAP Appeal.

Follow these steps to view and save your SEP:

Log into your Pipeline account

Click the "Student" tab

Click on "Course Planning"

Click the first link "Degree Works - Audit and Planning"

Click the "Plans" tab

Select the most recent SEP which has "Y" under the Active column and is LOCKED (Ensure that your SEP shows your current semester enrollment. If it is not updated, see an Academic Counselor)
Scroll to the bottom and click "PRINT" on the bottom right corner
Change the "Print Destination" to "Save as a PDF"
Save to your computer and include with your SAP Appeal and Statement submission in Step 4 below

Complete the Financial Aid Academic Progress Appeal form by the deadline noted below. You can only appeal for the current semester. It is not possible to be granted an appeal for a previous semester. Identify your Academic Progress Status by logging into your Pipeline account . This is necessary to complete the Financial Aid Satisfactory Academic Progress (SAP) Appeal form. You can access directions here.

Log into your Pipeline account
Click on the "Student" tab
Click on "Financial Aid" link
Click on "Special Messages"
Select the "Aid Year" and click "Submit"
Click on the "Special Messages" tab

Spring 2021 Deadline: Friday, February 19th
Summer 2021 Deadline: Friday, June 18th


Write your personal statement that explains why you did not make satisfactory academic progress. Your statement should include what circumstances beyond your control prevented you from meeting the standard(s) that you mark on your SAP Appeal form. You must also explain how this situation has changed and the steps you are taking to prevent it from happening again (for example, better utilizing campus support services). Supporting documentation that helps explain your situation can be attached.

Please note: This is a statement about your academic progress, not how much you need financial aid.

Submit your completed and signed SAP Appeal form, updated and current SEP, and typed personal statement through ShareFile, Fax, or Mail. Please follow the directions below. Do NOT email your appeal packet. Be sure to complete your documents carefully. Incomplete documents will have to be returned to you. A signature is required: you can sign it electronically by drawing it with your mouse, or you can print out the form and sign it by hand.


SHAREFILE:

Save as a an electronic file (PDF preferred), your completed and signed SAP Appeal form, your updated Student Educational Plan (SEP), and typed personal statement.
Click

here; this will take you to a Pipeline login with the SBCC logo.

You will need to enter your SBCC Pipeline email, first name and last name. Ignore the company box

.
Once you click continue, the next page will ask you to either drag a document into the space provided, or you can choose to look for the document by clicking the 'Browse files' link. You will then just need to select the document that you want to submit. If you have several documents, you will need to repeat this process for each document.
Once documents are selected, you need to click the 'Upload' button on the bottom left of the page. After you click the button, you will receive an email letting you know they have uploaded a file to ShareFile.

MAIL:

Financial Aid Department
721 Cliff Drive
Santa Barbara, CA 93109

FAX:

805-564-1893

SAP Appeal Committee Review:

The Financial Aid Office will review your appeal and once a decision has been made, you will be notified via your Pipeline email account. Review time can take 2-4 weeks once your SAP Status is updated to "Received, Not Yet Reviewed" in Pipeline under Eligibility. Click here for instructions on how to view your unsatisfied requirements. During peak times, review can take up to 6 weeks.
If denied, students cannot appeal this decision. All denied appeals have gone through two (2) rounds of review by the Financial Aid SAP Appeals Committee for a final decision.

Due to the volume of appeals we receive we are not able to give detailed reasons why your appeal was denied. The decision of the Appeals Committee is final and cannot be appealed further at the college. You can send an email from your Pipeline email to Maureen McRae Goldberg, Director of Financial Aid asking for clarification. Include your SBCC K# in the subject line of your email.
SATISFACTORY ACADEMIC PROGRESS POLICY
Satisfactory Academic Progress Reference: 34 Code of Federal Regulations Section 668.34