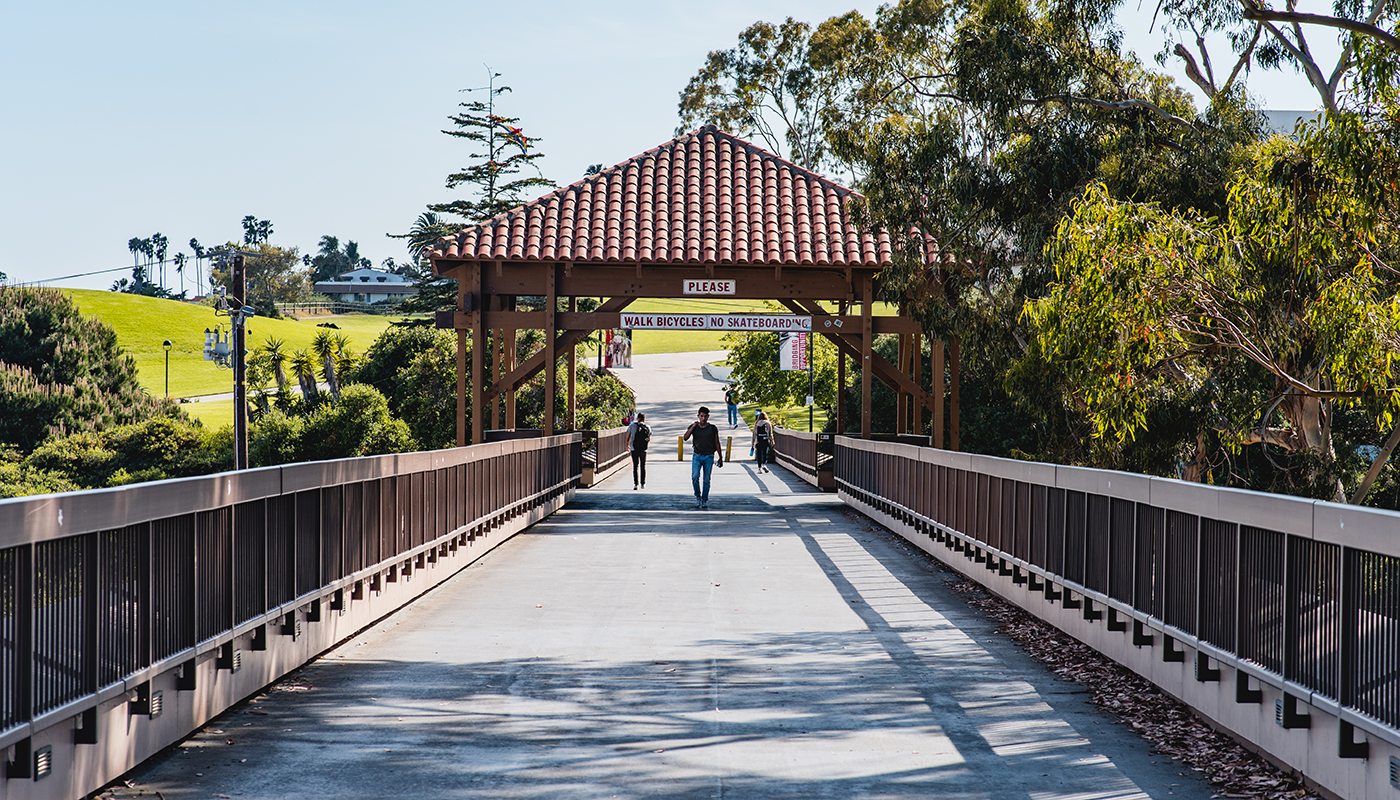 Campus Safety
What We Do
The Campus Safety Department is committed to providing a safe and secure environment for all students, staff and visitors by establishing a peaceful learning atmosphere where all people can attend safely and without fear. We strive to provide outstanding customer service, while balancing the enforcement of the policies and procedures that we are charged to uphold.
One of the primary goals of Campus Safety is to make the campus secure for students, staff and visitors. Campus safety officers patrol the college's East and West campuses including the parking lots. Although they go through training, SBCC safety officers are not peace officers. Safety officers wear blue shirts with yellow lettering and yellow jackets with blue lettering as uniforms and while on evening patrol, the officers carry flashlights at all times. The officers also carry walkie-talkies which give them instant communication with the local police. Among other duties we are responsible for parking enforcement on campus, and provide escorts and vehicle battery starts if needed.
Emergency on Campus
In the event of an emergency please call Campus Safety at extension 2400 from a campus phone or from a cell phone call (805) 730-4200 or dial 911 (direct police/fire emergency line). Campus emergency phones are located throughout the campus. See campus map for locations. Emergency Response is also part of the Campus Safety department responsibilities. For more information regarding emergency preparedness, visit our Emergency Response page.
---
​Hours
Office hours are 8:30am - 4:30pm. Monday-Friday
---
​Contact
Office Phone (805)730-4064
Emergency Phone (805)730-4200 from off campus or cell phone or x2400 from a campus phone.
---
​Location
The campus safety and emergency office is located in ECC 41, on Loma Alta Drive under the bridge.
Campus Safety and Emergency
Santa Barbara City College
721 Cliff Drive
Santa Barbara, CA 93109

Office Hours:
8:30am to 4:30pm Monday-Friday

Office Phone:
(805)730-4064

Emergency Phone:
(805)730-4200

E-mail:
security@sbcc.edu